---
COMICS ARE FOR KIDS TOO!
---
Our children are more eager, receptive and malleable then they are often given credit for. They are open, unbiased and available to new ideas. Although due to various distractions, increased screen time with digital devices, overly busy lives and deprioritized storytime they just do not get enough time with books. Many kids dread reading and try to avoid books, often the only thing they read will be either a school text or the latest onlinereview of a video game. Kids are becoming increasingly less literate.
The early years of a child's life is when their language skills and abilities take hold. They develop the ability to identify and differentiate between spoken and written words and the child's level of exposure directly impacts their matured communicative abilities. Studies will show that kids absorb 20% of the words they are introduced to between years 0-4. The more words, information, ideas, and concepts they are presented, the more their knowledge base grows. Even if certain tangents aren't immediately understood or utilized they become seeds, growing connections across the developing brain. Without regular stimulus and cognitive challenges their brains may never fully develop the cognitive abilites they otherwise could have.
Words. Spoken or read, they all make impact. They are the tools to define and explain the world which affect how we navigate or relate to it. Books are the key.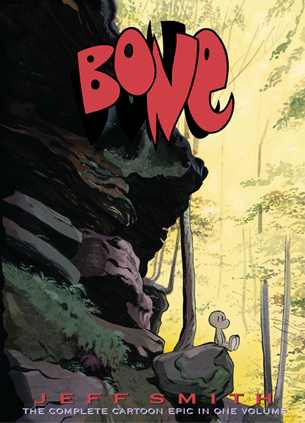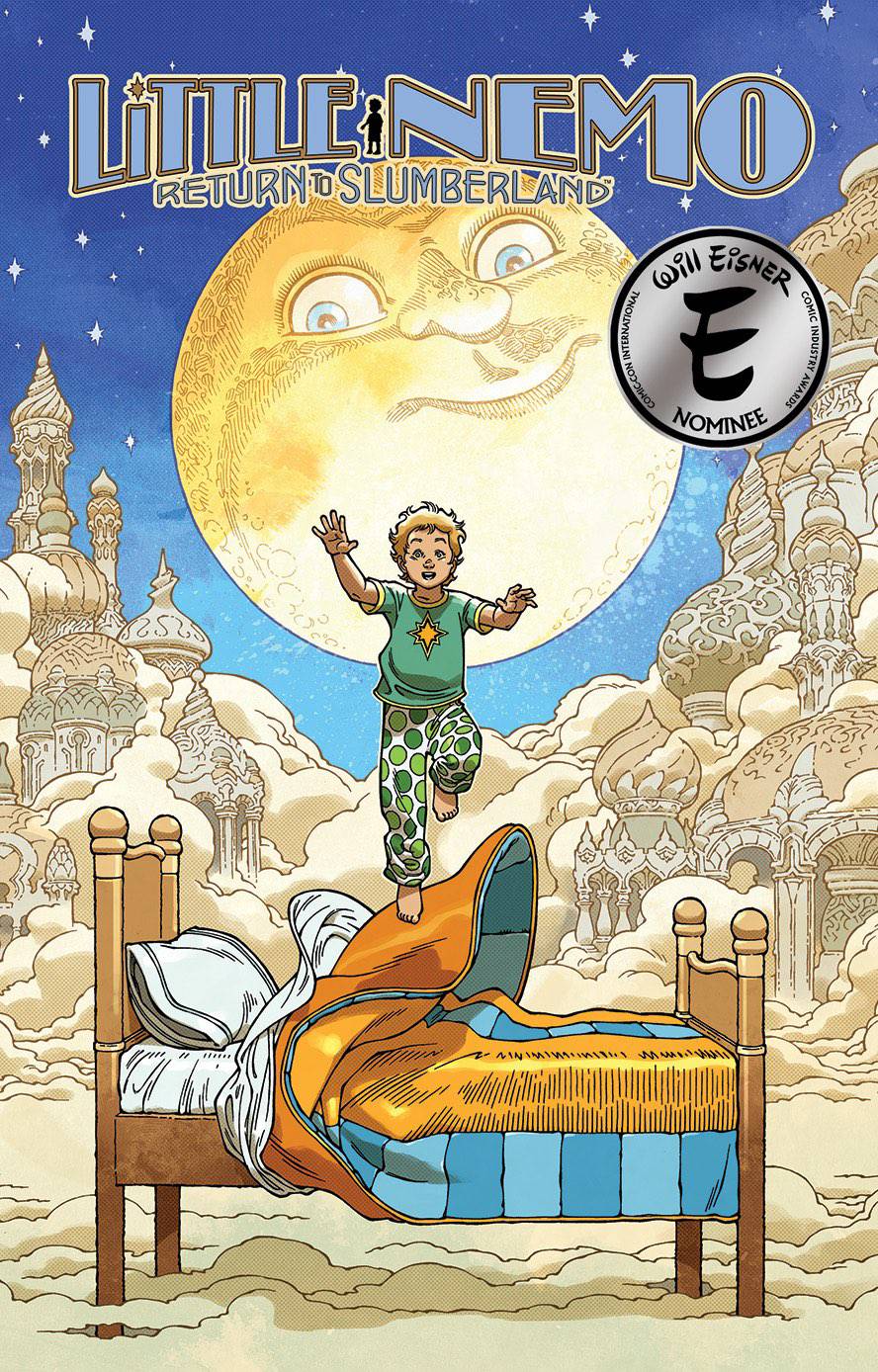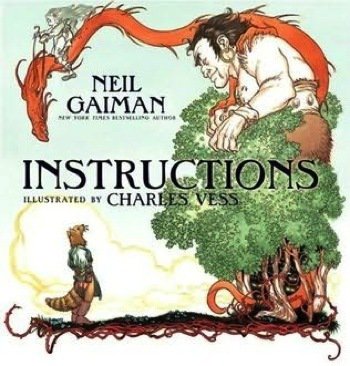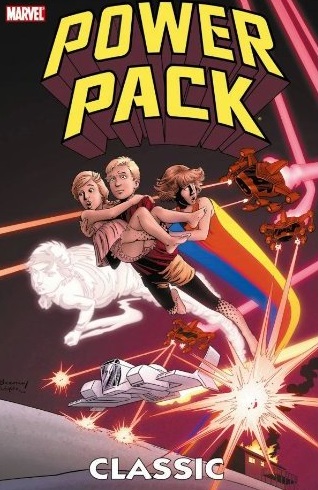 Comics have the unique ability to place word into the printed page in front of these sponge like absorbant eyes of children in conjunction/combination with image to enhance, juxtapose or mirror the visual, which gets the concepts into the reader at a different rate and more direct and immediate level than prose or image alone.
Now is the best time in history to be a comics reader and this goes double for the young folk. There are more quality, smart, engagaing and interesting books available for emerging, developing and avid young readers then at any other time.
There are simply more comics, graphic novels and reprinted and/or collected volumes of comics and comic strips in print now. There are more venues providing them : comic shops, libraries, big book stores and malls,and even nonphysica/digital formats to satisfy readers.
We stock a great quantity of them simply because when a kid or parent comes in a wants that thing to energize the kid's reading we want it to be there, give no obstacle to their literacy and enjoyment. A large portion of our inventory is Children's/All Ages titles waiting to seed the fertile expanse of the young mind.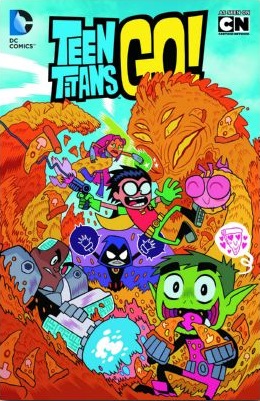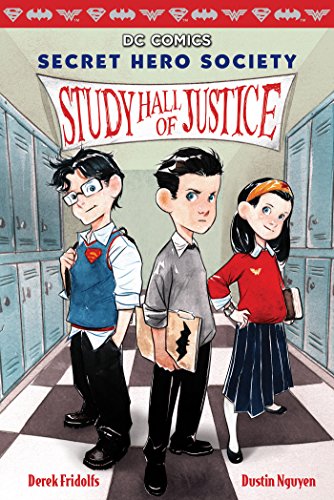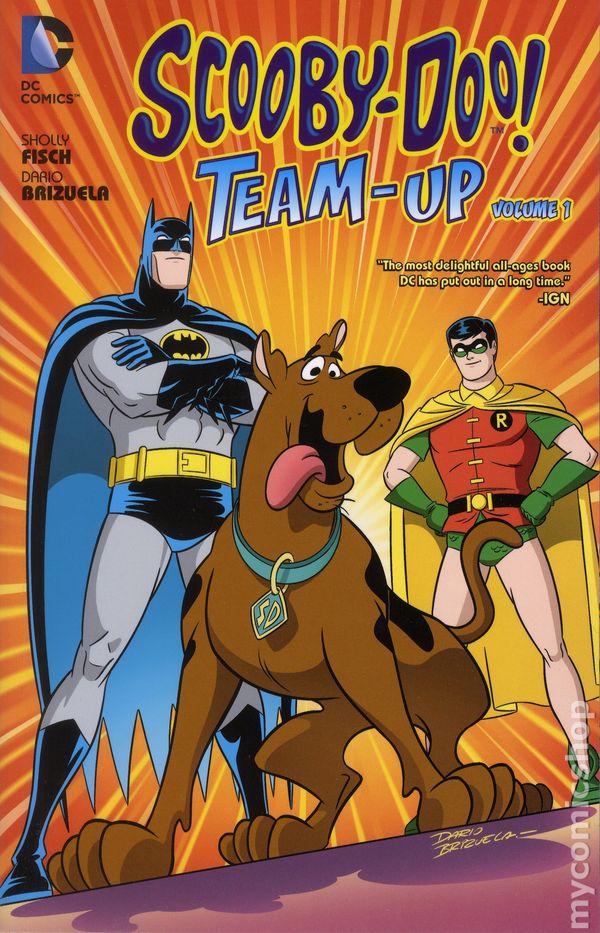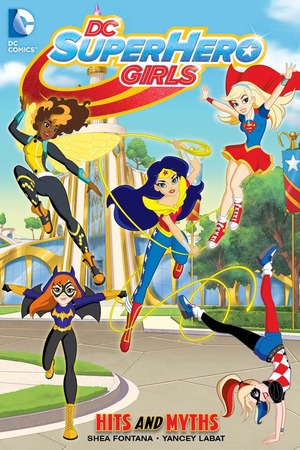 There are a large quantity of Super Heroic books and featuring all the familiar four color costumed heros. Most recently DC has launched their Super Hero Girls comics and with a line of Young Reader chapter books featuring their iconic characters. The DCU also puts out monthly all ages comics featuring Scooby-Doo and Looney Tunes/
Make sure not to neglect all the unique and exciting comics that are being produced outside of the DC and Marvel brands. there are any number of charming, informative or just downright quirky books available. World renowned treasures like Tove Jansson's Moomin, ASTERIX + OBILIX and Peyo's THE SMURFS transcend culture, time period and language. Classic newspaper strips like Calvin and Hobbs or Charles Schultz' Peanuts and Jeff Smith's modern classic Bone are read and enjoyed by all ages. These can be found in libraries, classrooms and homes everywhere
Contemporary faves like Amelia Rules, Jeffery Brown's STAR WARS books and Raina Telgemeier's tween graphic novels: Drama, Smile, Sisters or the brand new and supernaturally terrific GHOSTS.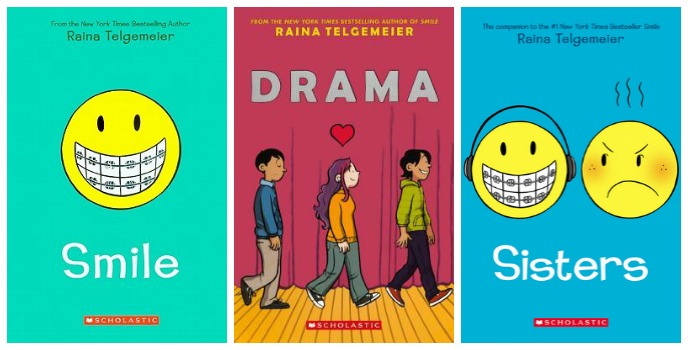 Even the hit animated show AVATAR and the ever popular Teen Titans have several books. Archaia publishing has been a leader in high quality graphic novels with a heavy focus on all ages fare: Mouse Guard, Rust, Stuff of Legend ,The Cloud , Beautiful Scars. They also showcase an always specatacular line of graphic novels featuring Jim Henson's creations from Labyrinth, The Storyteller and even the fuzzy little Fraggles.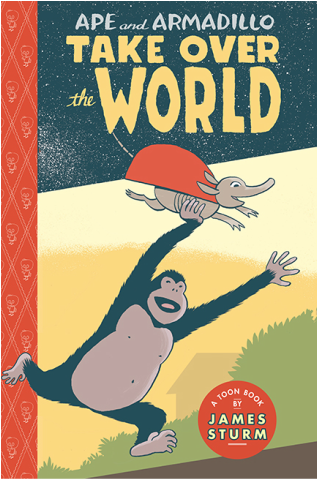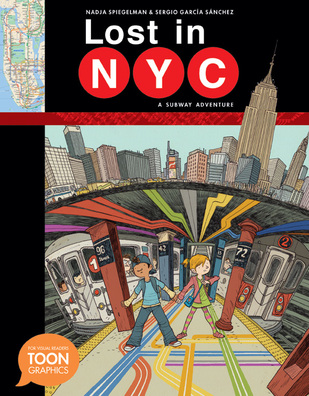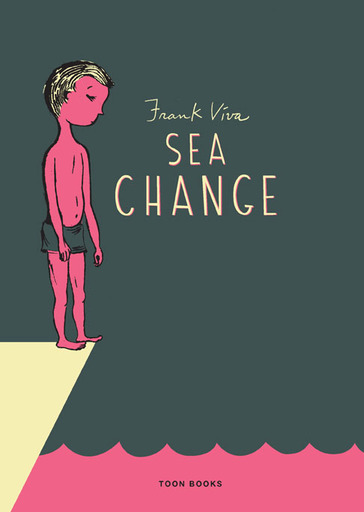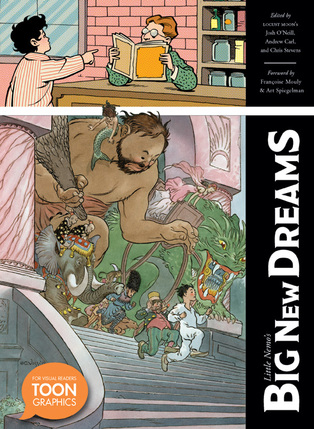 Toon Books/Toon Graphics is the youth publisher operated by Francoise Mouly and Art Speigelman, who are two of the more ambitious and well credentialled creators in comics . books targeted for all levels of young readers from pre-kindergarten to teen aged . The line showcases a large selection of titles from acclaimed creators like Neil Gaiman, Jeff Smith, Nadja Speigelman, Liniers, Phillipe and Jean-Luc Coudray and Frank Viva.
Acclaimed novelist Brad Meltzer has leant his talents to two series for children. The prose collections Heroes for my Daughter and Heroes for my Son that introduces to young readers some of the most important, historically relevant and brave figures history. Meltzer further focuses this interest in the comics bio series ORDINARY PEOPLE CHANGE THE WORLD, which feature illustrations by award winning cartoonist Chris Eliopoulous.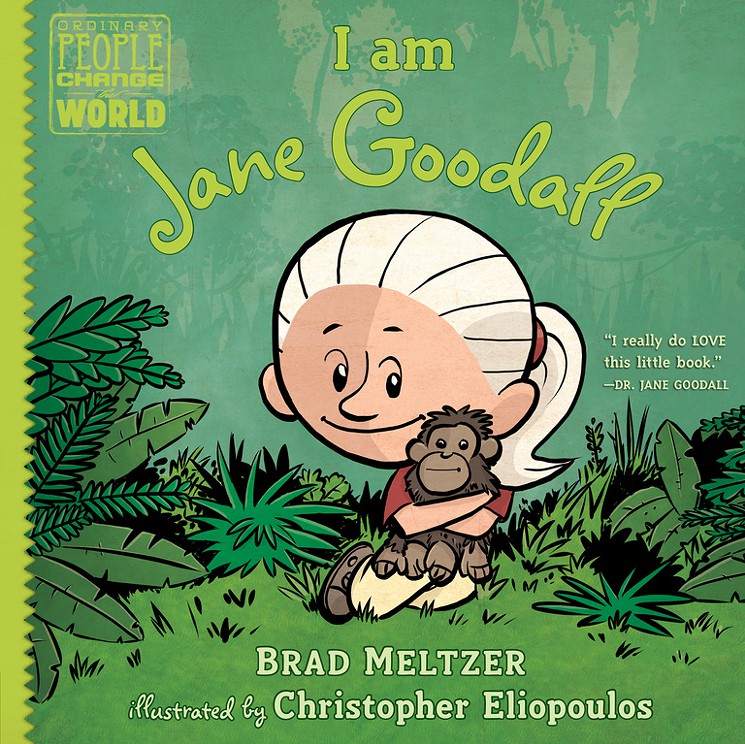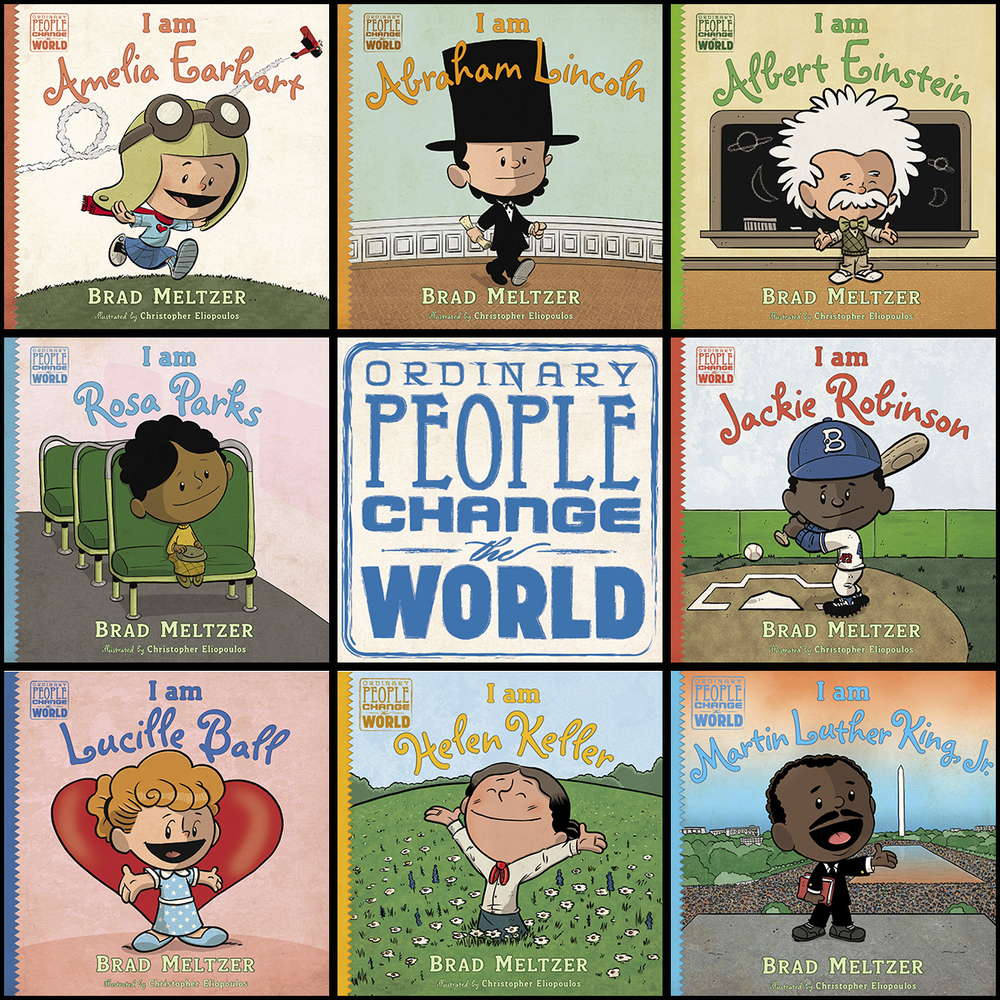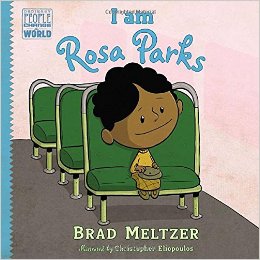 The series tells the crucial elements to the life stories of some of the most progressive visionaries and culturally signifigant people to positively improve our world. Featured so far in the series: Albert Einstein, Hellen Keller, Rosa Parks, Dr.Jane Goodall, Jackie Robinson, Dr.Martin Luther King Jr. And there are more to come. It fills me with pride and joy to stock rewarding books that excite minds and feed imaginations. That is honestly the greatest reward I get as a bookseller. And not to start acting like a salesperson but the holiday gift giving season is nearly upon us and some of these, if not all would make great presents for the wee and not so wee ones.
Do not let this trend of under tended brains and minds continue. The frightful reality of a truly post-literate society should not come to pass. That is a horror not Huxley, Orwell or Zuckerberg could concoct. Feed these brains and have fun with it. They'll thank you for it and the world will reap the benefits.
Get a kid some comics today!