Holy profound sadness.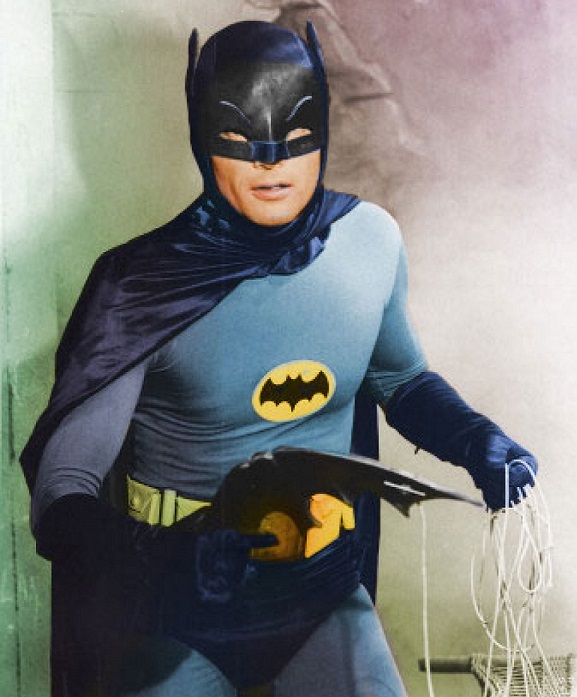 Adam West was known as Batman for most of his life and for most of everyone else's . He pre-existed The Batman by 9 short years and by the end of the 1960's he became not just the actor most identified as Batman but also an example of the Battiness of Silver Age Comics. By the mid 70's the parent company National, known colloquially as DC,...
-that's "D" for Detective and "C" for Comics- the Flagship antthology that launched the Dark Knight Detective and has housed his adventures for 78 years since......and don't you forget it you Kryptonian acolytes! POW!
But I digress......Adam West was the Daylight Detective. Campy, overly serious about algebra and dead languages, and never one to let impressionable youth Robin drive the Batmobile without a learners permit . And Batusiing in the Club!?! not on this duly deputized agent of the law's time!
What was I talking about?.....
Only Batman The Animated Series' Kevin Conroy can lay claim to be as synonymous with the Caped Crusader as Adam West and no knock on Kevin's Batman because when I read Bat-Comics, I here his voice, but that's it, just his voice. You'd be hard pressed to recognize him outside of a Comic Convention or a GCPD suspects line up.
Adam West on the other hand had the voice, the cowl, the signature dance moves and wry smile that is recognized by even the most casual of fans.
Hard to believe that it was over 50 years since he, Burt Ward and Yvonne Craig patrolled the Technicolor warehouses of psychadellic Gotham, and while it has never been the defining version of Batman it is one interpretation that still brings joy and a sense of youthful amusement and wonder that is unmatched by any other iteration of the character.
Mr West brought joy and enthusiasm to all he did. A smooth relaxed charm and thoughfullness permeated.
I won't go on and on about why I love Adam West, or ramble excessively about my devotional belief in the optimism of the '66 TV series, but I'll leave off suggesting that if you haven't watched the show, the original movie or even the recent animated feature you should.
Thanks for the memories, Adam.
Batman is dead. Long live Batman.
11 June '17