80 Simcoe Street North | Oshawa, Ontario | 905-436-8999

The Late Great Dave Campbell poses amongst the burnt out husk of the store with some destroyed copies of Cerebus: High Society.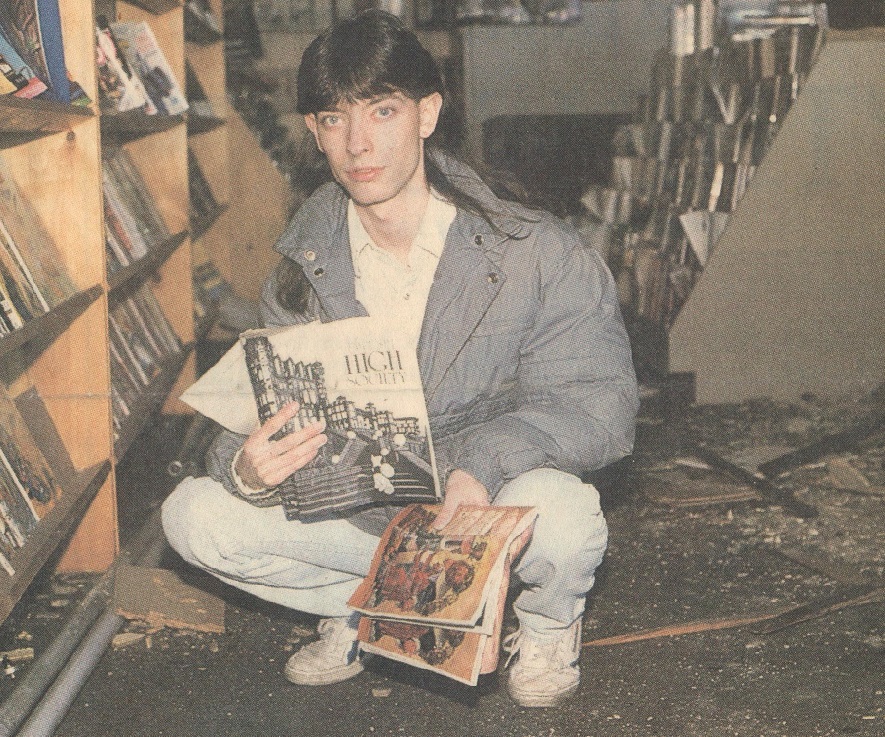 Photo by Walter Passerala from Oshawa/Whitby This Week

The Fire of '91 was certainly a low point in the midst of what was the high of the Unicorn days, but Dave always found a way to make the most of anything.
Click here or on Dave to read the full story surrounding the picture and events.
Starting NOW...
35th Anniversary Sale!


All Graphic Novels at US Cover Price
Back Issues (yes.....all of them),
Teeshirts and Wallets are 25% off regular price.
Sale runs until the end of the year.